Member Directory - All Members
Abberfield Industries Pty Ltd
Manufacturer of vending & cash collection systems.
Phone

(02) 9939 2844

Fax

(02) 9938 3462

Email

Address

32 Cross Street

Brookvale NSW 2100

Website
---
Automatic Vending Specialists Pty Ltd
Australian importer and distributor of Crane MEDIA Snack, Combo and BevMax, Crane Fresh Food and Coffee Machines and Vendo Snack, Combo and Drink Machines and VM Series Snack and Combo machines. Based in Sydney with sales and service capabilities Australia wide. We carry an extensive range of parts for Crane, Dixie Narco, Vendo, VM and Snackmate vending machines..
Phone

1300 308 363

Fax

(02) 9620 7700

Email

Address

Unit 2, 24 Prince William Drive

Seven Hills NSW 2147

Postal Address

PO Box 113, Winston Hills NSW 2153

Website
---
---
Brivend Pty Ltd
Hot & Cold Drinks, Snacks, Cold Food, Paper Vending Cups. Australasian Importer & Distributor for Dixie-Narco can & bottle vendors. Australasian Importer & Distributor for Stentorfield Hot Drink Vendors. Spares & service for most makes of vending machines. Representatives in Sydney, Melbourne, Perth & New Zealand.
Phone

07 3889 4334

Email


Address


4 Grice street

Clontarf QLD 4019

Website
---

Cantaloupe Systems Australia
Contacts: Nick Creer & Hugh Thomson
Phone

1300 662 045

Email


Address


6 Gartrell Street,

ALBION, QLD, 4010

Website:
---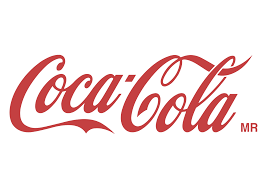 Coca-Cola Amatil Pty Ltd
Bottling and distribution of the brands of the Coca-Cola Company and of Coca-Cola Amatil's own brands such as Mount Franklin.
Contact:
Joel Stephenson
National Business Manager - Vending
Phone

132 653

Fax

02 9259 6696

Email


Address

33-43 Port Road

Thebarton SA 5031

Website
---
CC2G0 Technology Research
Systems integrator, provide vending hardware and remote software.
Phone

0410873553 / 0419469469

email

Address

17 stataion street

Wentworth Falls NSW 2782

Website
---
CC Royal Pty Ltd
Sales, Service and Parts for Royal Cold Drink Vending Machines and Coinco Coin & Note acceptors.
Phone

02 9756 6628

Fax

02 9756 6068

Email

Address

Unit 11, 1 Cowpasture Place

Wetherill Park NSW 2164

Website
---
C.P.I.
Phone

02 9683 5033

0424 606 434

Fax

02 9683 5055

Email

Address

Unit 8

148 James Ruse Drive

(Entry via. 24-28 River Road West)

Rosehill NSW 2142

Website
---
C W Vending
Email

Address

104 Bay Street

Rockdale NSW
Envirobank Recycling (Aust) Pty Ltd
Recycling of Vending Machines.
Phone

02 8207 0188

Mobile

0414 538 622 Narelle Anderson

Email


Address

Level 1

82-84 George Street

Redfern NSW

Website
---
FRUCOR BEVERAGES LTD – A SUNTORY GROUP COMPANY
Since its beginnings in the early 1960's Frucor has evolved from a small New Zealand juice business to a leading Australasian drinks company and the market leader in energy drinks in Australia and New Zealand.
Frucor manufactures, markets and distributes a range of fruit juices, fruit drinks, energy drinks, waters and soft drinks, many of which are household names throughout New Zealand and Australia. Energy 'V' is also distributed throughout Europe and the UK.
Frucor Australia brands include 'V', Fresh-up, H2Go, Mizone, GForce, Angostura, Rockstar, Maximus, Protein revival and Up & Go.
Since 2009 Frucor has been a wholly owned by leading Japanese beverage and food company Suntory Group.
Contact:

Phil Philippou

Phone

02 8762 0545

Fax

02 8762 0360

Email


Address

Level 2

5 George Street

North Strathfield NSW 2137

Website
---
Innovative Technology (Asia Pacific) Pty Ltd
Contact

Tony Morrison

Sales Director - Asia Pacific

Phone

+61 (0) 7 3842 3126

Mobile

+61 (0) 488 053 882

E-mail

sales@innovative-technology.com

Address

Level 3, 349 coronation Drive

(PO. BOX 1843)

Milton QLD 4064

Webside
---

Independent Vending Machine Operators Association Inc
The association represents the interests of independent vending machine operators.
Phone

02 8002 1982

Fax

02 9012 0896

Email

Address

11 Dagara Street

Rouse Hill NSW 2155

Website
---
Innovative Vending
Manufacturer.



Email

Address

11 Furlong Court

Endeavour Hills VIC 3802

Website
---
Just Vending
For independent, obligation free solutions for all your vending requirements. Specialising in hot & cold vending equipment, full service operator.
Phone

02 8090 4222

Fax

02 9012 0896

Email

Address

176 Sunnyholt Road

Kings Park NSW 2148

Website
---
Lock Distributors Pty Ltd
Lock Distributors specialises in High Security products and accessories for the vending, coinop and entertainment industry. We have a wide variety of plug locks, cam locks, resettable locks, padlocks and security hardware to meet any application.
Phone

02 9890 3844

Fax

02 9630 5701

Email

elaine@lockdistributors.com.au

Address

19 / 12A Loyalty Road

North Rocks NSW 2151

Website

www.lockdistributors.com.au
---
Methodical Services Pty Ltd
Approved distributor and service agent for Mars Electronics International Products.
Phone

02 9793 2733

Fax

02 9793 2744

Email

methodical@bigpond.com.au

Address

Unit 16 / 1 Adept Lane

Bankstown NSW 2200

Website

www.methodicalservices.com.au
---
Nayax Australia
Nayax provides a complete solution for cashless payments for vending machines and other stand-alone unattended devices. Nayax card payment systems are PCI DSS certified and handle credit, debit scheme, in-house prepaid cards using HID & MIFARE technology, Apple Pay and Android Pay, via swipe, contact and contactless transactions.
Phone

02 8459 7207

Contact

Dylan Winik

Email

Address

Suite 103, Level 1, 2 Help Street

Chatswood, NSW, 2067

Website
---
Nestle Professional
Phone

02 8756 2851

Fax

02 9736 0417

Email

Address

1D Homebush Drive

Rhodes NSW 2138
---
PayTech Solutions Pty Ltd.
Distributors for the ICT bank Note Readers
Sales & Service for Australia and New Zealand
Fax

02 9643 1026

Phone

02 9643 1644

Email

russell@paytechsolutions.com.au

Address

12-18 Victoria Street

Lidcombe NSW 2141

PO Box 74

Lidcombe NSW 2141

Website

www.paytechsolutions.com.au

---
Pepsico / Smith's Total Vend
Full service vending and filling of vending machines.
Phone

1800 557 625

Email

michael.street@pepsico.com

Address

8th Floor

Tower A

799 Pacific Highway

Chatswood NSW 2067

---
Powder Room Interactive Media
Powder Room Cosmetics is a specialist in restroom vending. Our vending products include a wide range of cosmetics and grooming essentials, as well as the more traditional female Hygiene (Tampon & Pad) as well as condom vending solutions. Services we provide include cosmetic vending, Female Hygiene Vending, Male Grooming Vending and Vending supplies. Whether you are a potential vending partner or you are interested in purchasing our products, we would be happy to talk to you or you can visit our website.
Phone

0422 810 080

Fax

03 99383462

Email info@pri-media.com.au

Address

P.O Box 6254

Vermont VIC 3133

Website

www.powderroomessentials.com.au
---
Provender
We are an Australasia wide business with local Franchise Owners keeping consumers revived through providing snacks and drinks direct to them through a range of vending options.
Phone

02 9318 5700

Fax

02 9698 8544

Email

simon.w@provendervending.com.au

Address

Unit 3

207 Young Street

Waterloo NSW 2017

Website

www.provending.com.au
---
PTI International Ptd Ltd
Mad in the USA Manufacturer of note readers with a wirldwide prescence in at least 97 countries.
Phone

0412 711 846

Email

pti.aus@gmail.com

Address

63 Taylor Avenue

Golden Beach QLD 4551
---
SUZOHAPP PTY LTD.
SUZOHAPP is a technology company providing software and hardware for cash handling automation and self-service solutions to more than 25,000 customers throughout the world. SUZOHAPP's technology enables automation for customers operating in a variety of end markets including retail, transportation, gaming, banking, vending and amusement. SUZOHAPP's solutions include cash deposit, recycling, processing and payment systems as well as a broad range of self-service component technologies. The brands of SCAN COIN, Comestero, CashComplete™ and Coinco are united under the SUZOHAPP Company.
Contact

Bernadette Chanel

Customer Service & Marketing Coordinator

Phone

+613 9757 5022

Fax

+613 9763 7265

Address

44-48 Rocco Drive,

Scoresby

VIC 3179

Website

e-mail

bernadette.chanel@suzohapp.com
---
Sanden International (Aust) Pty Ltd

Sanden is the only worldwide vending machine manufacturer. Our Vendo factories in the USA and Europe combined with the Sanden factory in Japan give unrivalled access to the latest and best in design and technology. Here in Australia Sanden International in Sydney ensures that the vending equipment chosen by the world's leading soft drink manufacturers is available to you.
Phone

02 9791 0999

Fax

02 9791 9029

Email

poshea@sanden.com.au

Address

Unit 6

17 Willfox Street

Condell Park NSW 2200
---
Service With A Smile Pty Ltd
Drink and Snack Vending - Money In. Product Out. Guaranted.
Phone

02 9755 4554

Fax

02 9755 4994

Email

malcolm@servicewithasmile.com.au

Address

8 / 17 Childs Road

Chipping Norton NSW 2170

Website

www.servicewithasmile.com.au
---
---
TCN Vendiong Australia
Phone

1800959910

Ehab

0405900091

Tony

0408202254

Address

6/16 Bernera Road

Prestons NSW 2170

Email
---

TechVend Services Pty Ltd
Vending machine service.
Phone

0408 086 825

Email

techvend@bigpond.com


Address

Unit 4

165 Waldron Road

Chester Hill NSW 2162
---
Tixana Pty Ltd
Phone

02 9784 9700

Fax

02 9718 8772

Email


alex@tixana.com.au

Address

17 Elizabeth Street

Campsie NSW 2194

Website

www.tixana.com.au
---
Ventrader Pty Ltd
National suppliers to the vending industry, Ventrader have a large range of new and refurbished equipment, including snack, combination, can & bottle, coffee and speciality machines. We have showrooms spare parts and technical support available in, WA, VIC, NSW, QLD & Auckland.
Melbourne Office

Phone

1300 660 519

03 9796 3358

Fax

03 9796 3367

Email

Address

7 Eton Court

Hallam VIC 3803

Website
Sydney Office

Phone

02 9620 5330

Fax

02 9620 6330

Email

Address

74 / 45 Powers Road

Seven Hills NSW 2147


Website
---